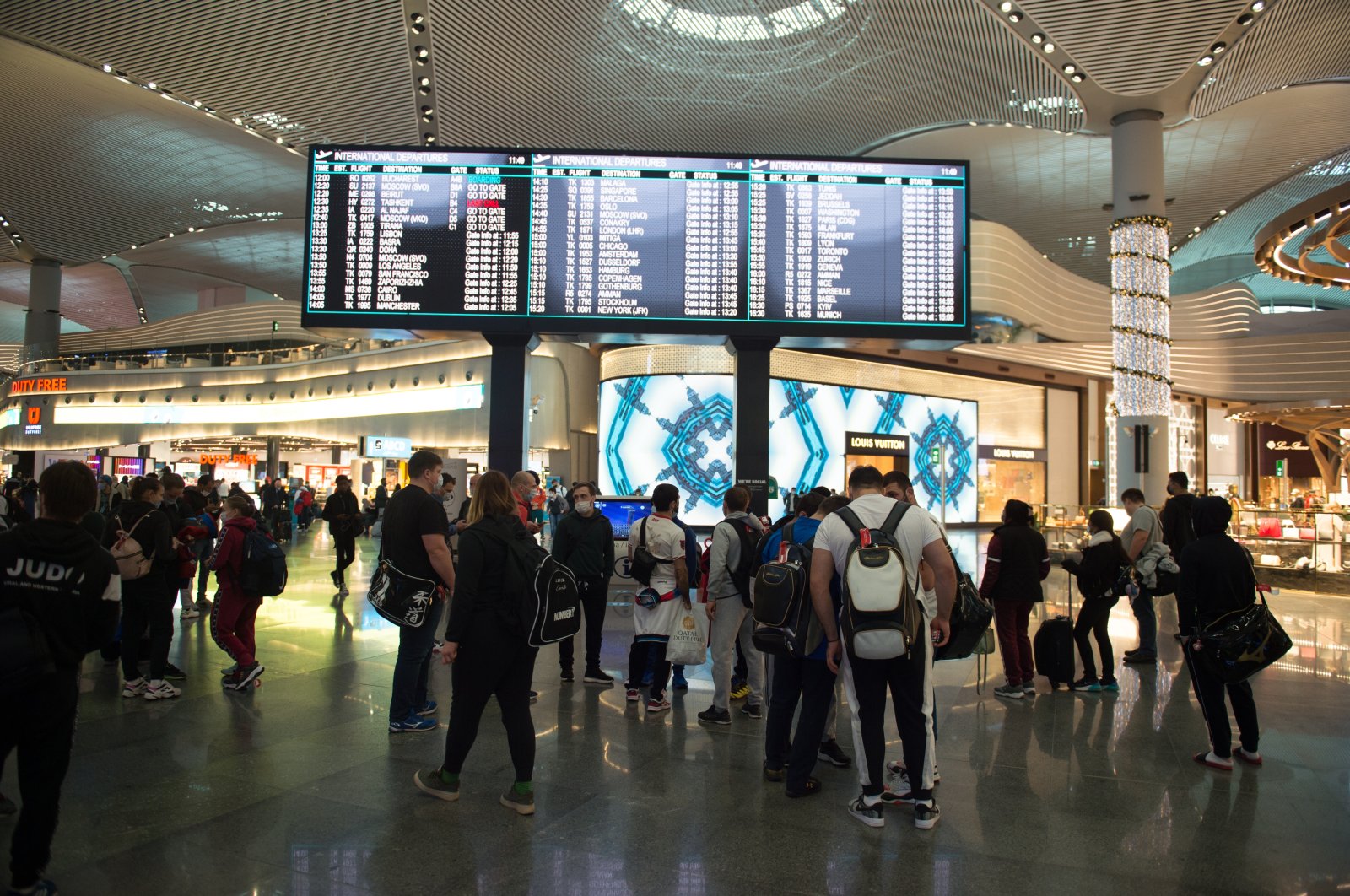 Schengen crisis agreements deal a blow to Turkish tourists' travel plans in Europe
More and more Schengen visa denial cases have hit Turkish tour operators and travel agencies, forcing Turkish tourists to cancel their travel plans to Europe. "Nearly 40 tours we sold were canceled last month and we have 1,500 customers affected by this," said Alper Dağdeviren, a travel agency representative.
In July, a Turkish lawmaker presented a report highlighting the increasing difficulties faced by Turkish citizens in obtaining visas from European Union countries to the Parliamentary Assembly of the Council of Europe (PACE). The report highlights that the refusal rate of Turks applying for a Schengen visa rose to 12.7% in 2020 from just 4% in 2014.
Turkish media, which published details of the development, say Türkiye filed an objection with PACE for "abuse of the Schengen visa system" by member countries. The report, presented to PACE by MK Ziya Altunyaldız of the ruling Justice and Development Party (AKP), raises objections to "unnecessary and large amount of documents required for visas" and complains about high fees and the requirement that applications be submitted in person. A PACE committee approved the report which will be classified as a "recommendation" by the assembly for member states. The report says countries in the Schengen zone do deny access to individuals and that the Schengen Information System should have common minimum standards. "Use of data in the system must not violate human rights, privacy and freedom of travel," he says. The report cites the challenges faced in particular by businessmen, "who encounter problems despite proving the accuracy of the purpose of their trips, place of accommodation and means of transport". It calls for preventing private information from being used against people applying for visas "for political reasons" and for ending practices that prevent individuals from participating in cultural, social and scientific activities.
Dağdeviren says that the consulates of European Union countries have delayed visa applications due to a large number of applications. "There is a prejudice against Turkish citizens. Certainly, it is easier to get a visa if your documents are in order and if you have traveled abroad at least once," he told the Demirören News Agency (DHA) on Thursday. He said visa interview appointments were previously scheduled a few days before the COVID-19 pandemic, but now first appointments can only be scheduled a month later. "It affects our tour plans. Without a visa, people cannot participate in the tours," he lamented. Dağdeviren pointed out that Italy, Austria, the Czech Republic and Spain issued the most visa refusals. He added that they sometimes suffered financial losses amounting to 300,000 euros ($305,000). "Visa application fees via intermediary agencies vary between 140 and 150 euros. We offer an insurance policy for our customers and if your visa is refused, you can recover 80% of the fees you paid. But we are hesitant to organize new tours," he said. "We have already suffered from flight cancellations due to the coronavirus pandemic and just as the process of recovery has begun for the sector, we are facing it," he said.
Hasan Yetik, another travel agency representative, says they have seen increasing delays in visa appointments. "In the past, an average of two out of 100 customers were denied visas, but now it's sometimes up to 30. Our tours continue but we have financial losses," Yetik said. He said the cause of the refusals was unclear. "For example, we recently had a client for a round in Hungary, a doctor who frequently traveled abroad. His application was rejected because they were not convinced by his papers. I don't know what more she could do to get a visa. Such cases are more common now," he said. Barış Öztürk, a manager of the travel agency, said they choose to continue the tours although the number of customers with refused visas is high.
Seda Yıldırım, who works in the tourism sector, was among those who were denied visas. She planned to go on vacation to the Greek islands. "I paid 150 euros, waited 45 minutes and went through a long application process. A week later, they told me that my application had been rejected. Apparently they didn't believe I would come back to Turkey. I just wanted to take a short vacation," she complained.
Turkey has been pushing to join the European Union for decades and is seeking a visa liberalization deal with the bloc. So far, it has met 65 of the 72 criteria required to start the visa liberalization process that would allow Turkish citizens with biometric passports to enter the European Schengen area for stays of up to 90 days over a period of 180 days without the need for a visa.
In March 2016, Ankara and Brussels signed an agreement aimed at reducing the number of migrants taking the dangerous Aegean route to Europe and finding a solution to the influx of migrants heading for EU countries. . Under the deal, Türkiye was promised total financial aid of 6 billion euros ($7.30 billion). It was originally designed to be donated to the country in two stages and used by the Turkish government to fund projects for Syrian migrants. Visa freedom for Turkish citizens was also part of the deal. In addition, the EU-Türkiye Customs Union needed to be updated.
In exchange for these promises, Turkey took on the task of discouraging migration through the Aegean Sea by taking tougher measures against human traffickers and improving conditions for Syrian migrants living in Turkey. Despite its significant efforts to stem migration, Turkey has frequently noted that the EU has not fully delivered on its commitments set out in the agreement and criticized the international community for its indifference to the migrant crisis.