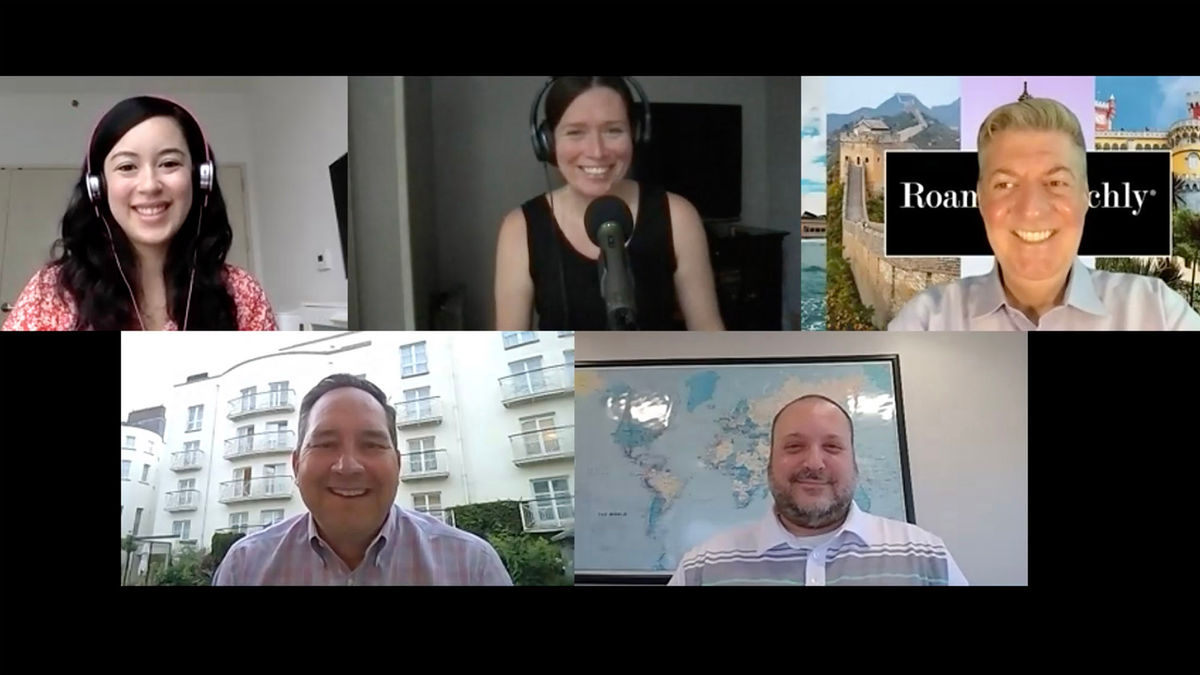 Folo podcast: European travel, advisors and the art of pivoting : Travel Weekly
Clockwise from top left: Christina Jelski and Rebecca Tobin of Travel Weekly, Phillip Archer of Roaming Richly Travel, Dan Scher of Strong Travel Services and Craig Mungary of Elite Global Journeys.
Late last month, the European Union removed the United States from its "safe travel" list due to rising Covid cases here. It is still up to all EU member states to decide on restriction and protocol levels for all their incoming travellers, and so far only a few countries, such as Italy and the Netherlands, have changed their entry requirements.
Still, the announcement caused confusion, and advisers both sought to reassure nervous customers and worried about the chilling effect the announcement might have on future bookings.
This week, Phillip Archer, Founder and Chief Experience Designer of Roaming Richly Travel, Craig Mungary, Owner of Elite Global Journeys, and Dan Scher of Strong Travel Services spoke with Christina Jelski, Sales Editor retail and hotels, and Rebecca Tobin, host, about the confusion surrounding the EU listing and how to travel in Europe right now.
And we're talking about the critical art of pivoting: preparing for changes in rules and flight schedules, staying flexible and coming up with creative solutions to keep travelers on track in Europe or elsewhere.
And in the third section of the podcast, we discuss the complex nature of travel reservations and the decision to charge fees for travel planning services.
This conversation was recorded on Thursday, September 9 and has been edited for length and clarity.
Looking for the second part of our cruise episode? We're posting it next week – stay tuned!
The sponsor of this episode:
This episode of Folo is sponsored by Hurtigruten Expeditions. Learn more about its unique Galapagos cruises on its website or agent portal.
Related reading:
European Union infographic showing how incoming travelers "levels" the EU
Travel Weekly: Travel advisors reassure customers, but will EU directives have a deterrent effect?
Councilors scramble to make sense of EU recommendation
Italy tightens Covid-19 protocols for US visitors
European river lines adapt to travel restrictions from the Netherlands